科技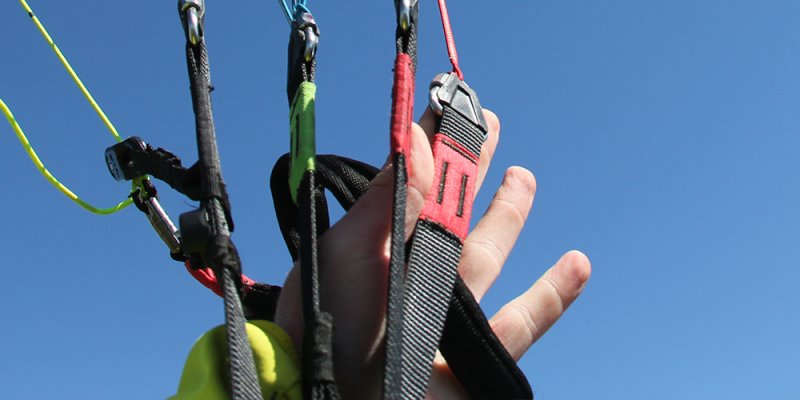 小A组带设计
我们添加了一个"大耳朵"A组组带,它的伞绳占其余A组伞绳的1/2。这有助于轻松使用"大耳朵",同时有助于加速飞行时的速度及稳定性。加速系统轻巧简单,没有反射,确实有助于加速时的滑翔性能。
波浪形前缘剪切(CCB)
波浪形前缘剪切技术被用来改善伞的形状摩擦,提升伞的稳定性及整体综合性能。上翼面前端这两条延翼弦方向的缝合,能够很好地适应伞充气时因"球面效应"而产生的表面"鼓起"。平板缝合的气室在满足翼形时,这种"鼓起"会在翼肋处需要高达5cm的多余布料。波浪形前缘剪切技术利用3D塑形,巧妙吸收掉多余布料,极大地减少翼肋缝合处的褶皱,有效提升翼肋翼形及稳定性。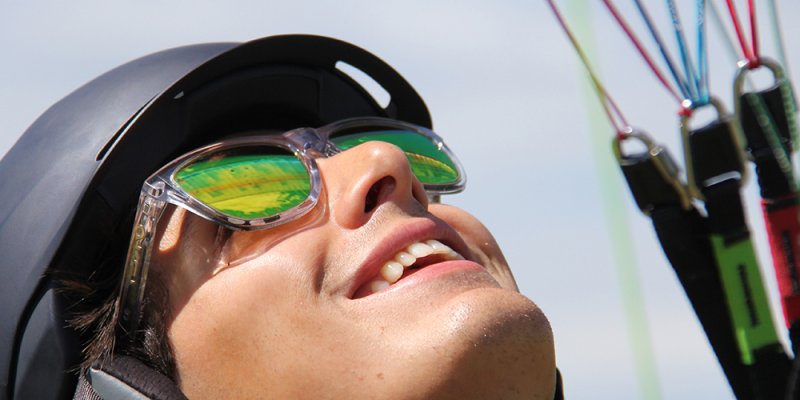 让人眼界大开的安全性
会"交流"的伞更安全。更安全的伞会让飞行员表现更好。表现更好的飞行员会飞得更远。飞得更远的飞行员会更开心。因此,让人大开眼界的安全性能够让飞行员们更开心。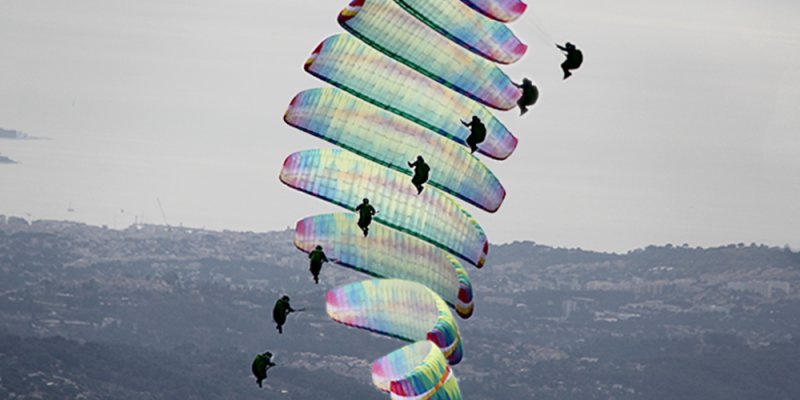 无可挑剔的螺旋表现
这款伞的螺旋表现让人惊叹——"螺旋锁死"对低展弦比的初级伞而言可能是个问题,但我们采用不同的倾角和下沉率,对伞进行了广泛的螺旋测试,从来没有一次能够将螺旋"锁死"!这对教学用伞而言极不寻常,是一个额外的安全保障。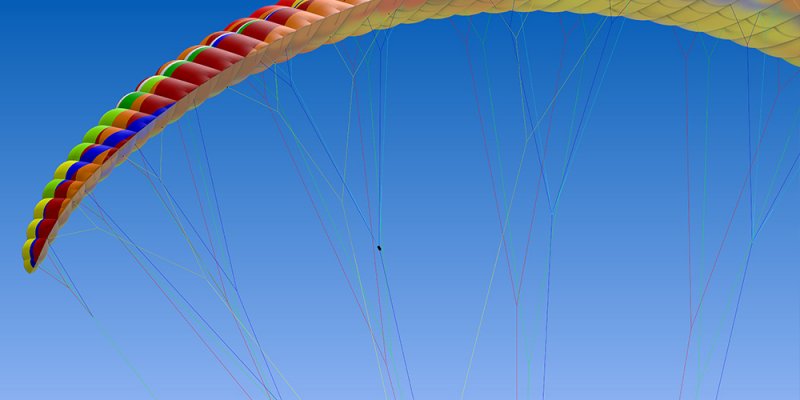 Integrated Line Layout
The line layout of our gliders is fully integrated into the wing design. Sail and lines are designed together, holistically. The cell widths and the internal straps that transfer the load though the sail are all designed according to the line layout. Even the panel shaping is matched with the line layout through detailed CAD simulation. The result is simple: fewer lines and stronger, faster, safer gliders.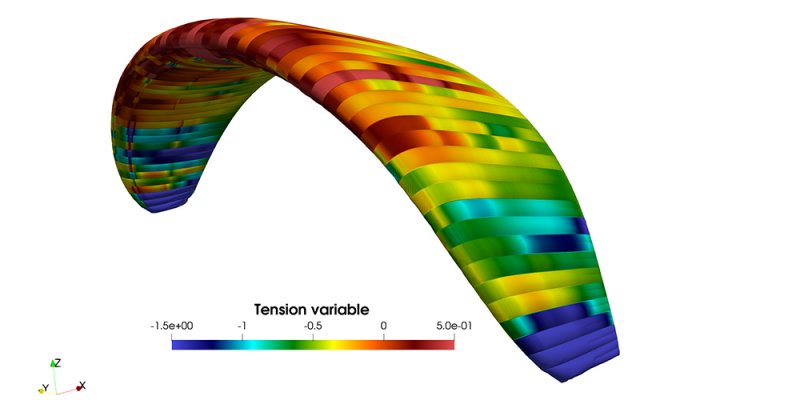 渐进式的稳定性
我们设计的伞全部都采用渐进式的稳定性,帮助飞行员及时感知颠簸并避开。这让飞行变得更加安全、更加舒适。
快速磁锁
快速磁锁是轻松连接刹车和组带的一个轻质而紧凑的附件。内部锁定系统和小磁块一起将刹车手柄在各个方向都锁定住,除了往下朝向飞行员的方向。这个独特的设计意味着在地面控伞、叠伞或练习科目时,刹车手柄都不易脱落。快速磁锁系统为飞行员轻松化解按扣和磁铁所带来的诸多烦恼。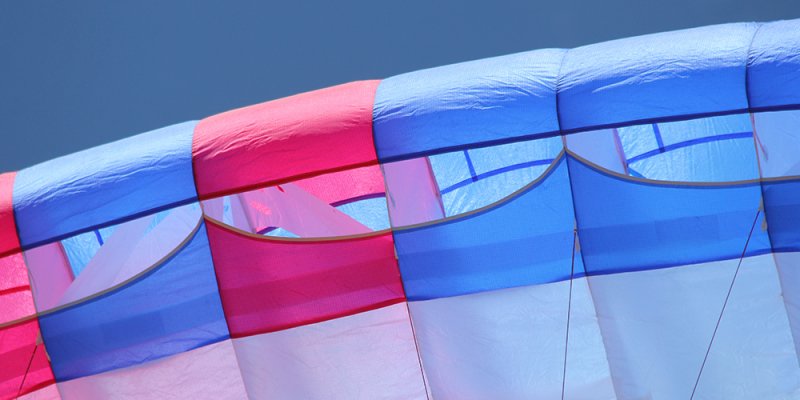 椭圆形气室开口
我们发现,椭圆形的气室开口可以为下翼面提供更好的较低表面张力,从而使起伞和塌陷后的恢复更加柔和平稳。
千万级迭代流体/结构分析
滑翔伞设计的未来在很大程度上取决于模拟。不用再一个一个设计并生产雏形伞,现在,我们采用特别研发的结构/空气仿真程序,可以准确模拟出数以百计的伞。实际上,我们现在可以使用该程序测试虚拟的设计雏形,我们的每一款伞,现在都能实现200多次的模拟雏形,相关分析涉及多达5000万次的结构/空气迭代计算。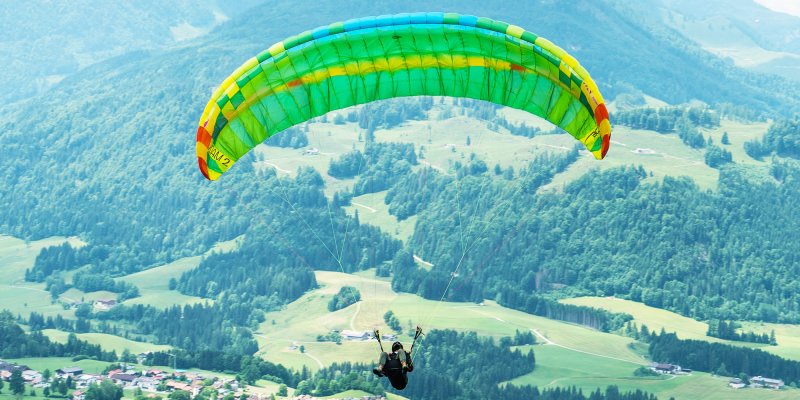 Excellent Stall Behaviour
The ADAM 2 has long brake travel and pressure that ramps up to a clear stall point. Students will not accidentally stall this glider.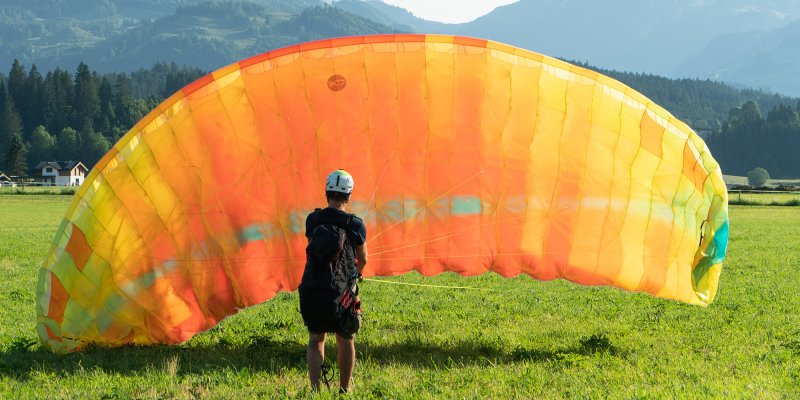 School Friendly Durability
Durability is key for a school glider, so we've opted for high quality Dominico 30D, which proved itself on the original ADAM. Despite the materials being the same, new construction methods means it's lighter than the original, at 4.1kg to 5.4kg across the range.
Ergonomic Risers
The risers were designed for ease of use. The 20mm webbing is easy to handle, and they are coloured and labelled: The As are red, and marked with an A for the main As, and an ear symbol on the outer A or big-ears riser. B risers are green and labelled B. Comfortable brake handles have snaplock connectors, and swivels stop the brake lines twisting up.