科技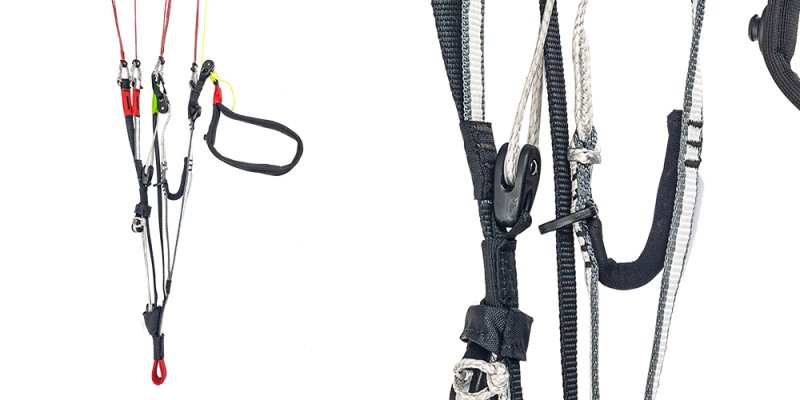 Lite Speed-Risers/C-Steering
For lightness, easy handling, and resistance, the Base 2 Lite's risers are made with a careful mixture of Dyneema and Kevlar webbing. The risers are equipped with a new 'speed riser'. Using an extra riser, our new "speed riser"attaches the back of the speed system to front of the C-line steering handle thus balancing the load on the C-steering handle making a lighter, simpler, and easier C-line steering system, and avoiding a design where the pilot hangs from a pulley.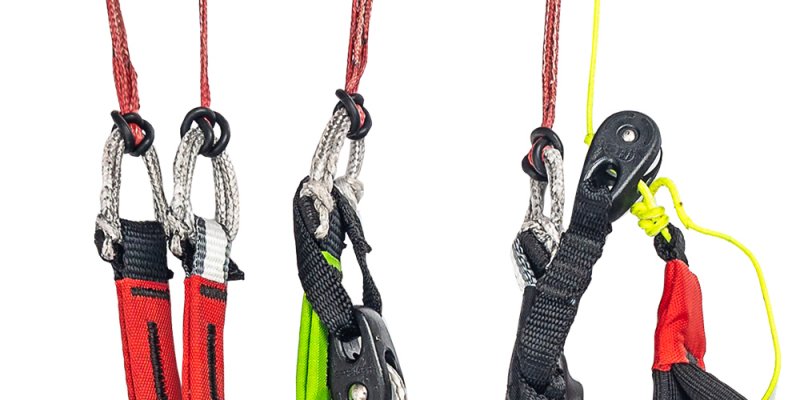 Soft Links
The Base 2 Lite comes with soft links as standard. They are lighter than maillons, easy to use, reliable and safe.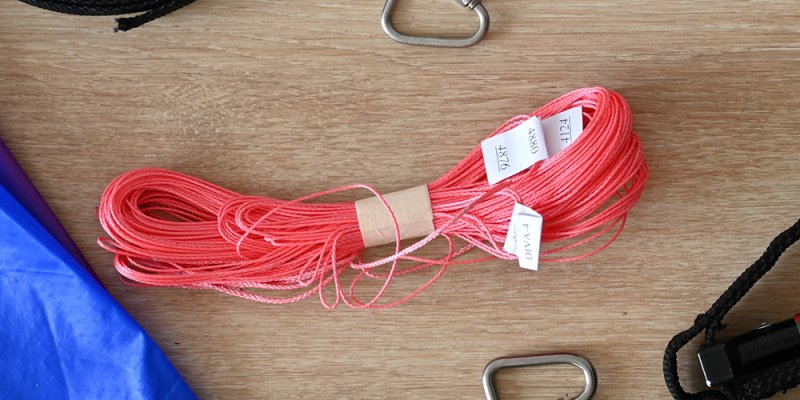 Unsheathed Lines
The Base 2 Lite features only lightweight, drag-reducing unsheathed micro-lines that have been manufactured at the highest standard by Edelrid and Liros
气流小飘带
在研发阶段,我们采用上翼面上的众多小飘带来帮助视觉化该处的空气流动。录制并慢速回放这些小飘带的运动,能帮助我们研究上翼面上方的空气流动情况。
波浪形前缘剪切(CCB)
波浪形前缘剪切技术被用来改善伞的形状摩擦,提升伞的稳定性及整体综合性能。上翼面前端这两条延翼弦方向的缝合,能够很好地适应伞充气时因"球面效应"而产生的表面"鼓起"。平板缝合的气室在满足翼形时,这种"鼓起"会在翼肋处需要高达5cm的多余布料。波浪形前缘剪切技术利用3D塑形,巧妙吸收掉多余布料,极大地减少翼肋缝合处的褶皱,有效提升翼肋翼形及稳定性。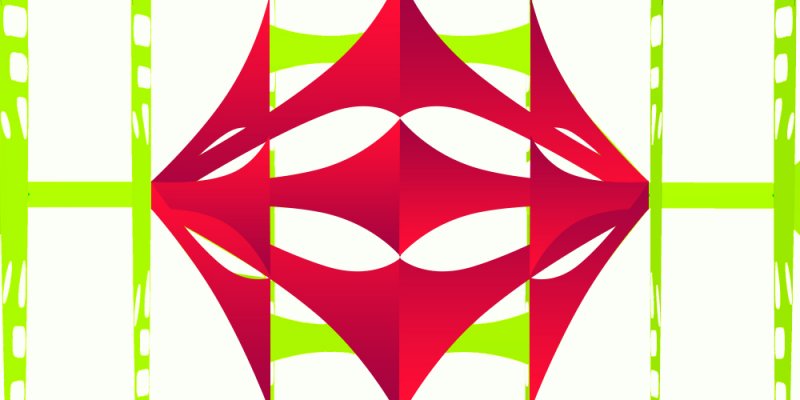 三指对角支撑
横穿整个翼面的弦长,我们设计了穿过翼肋孔的三片式对角支撑。这一设计能够避免布料从翼肋上发生偏斜,即使在拉刹车时伞也更加坚固,从而让伞拥有更高的结构整体性。这一点在伞的后缘上显得尤其重要,因为后缘的翼形更薄,较浅的对角支撑结构承受着更高的载荷。
千万级迭代流体/结构分析
滑翔伞设计的未来在很大程度上取决于模拟。不用再一个一个设计并生产雏形伞,现在,我们采用特别研发的结构/空气仿真程序,可以准确模拟出数以百计的伞。实际上,我们现在可以使用该程序测试虚拟的设计雏形,我们的每一款伞,现在都能实现200多次的模拟雏形,相关分析涉及多达5000万次的结构/空气迭代计算。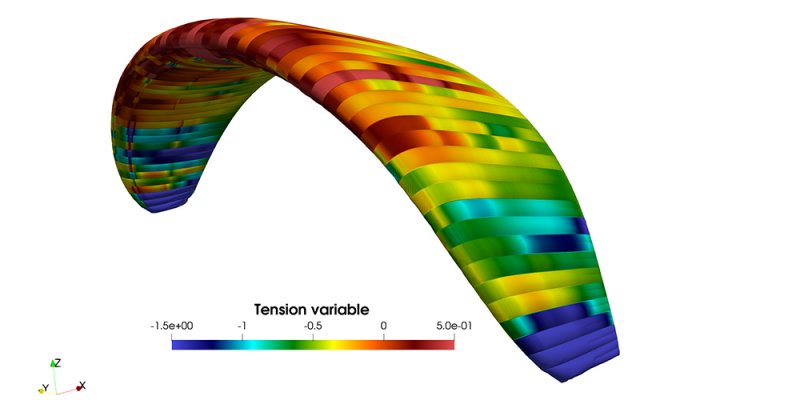 渐进式的稳定性
我们设计的伞全部都采用渐进式的稳定性,帮助飞行员及时感知颠簸并避开。这让飞行变得更加安全、更加舒适。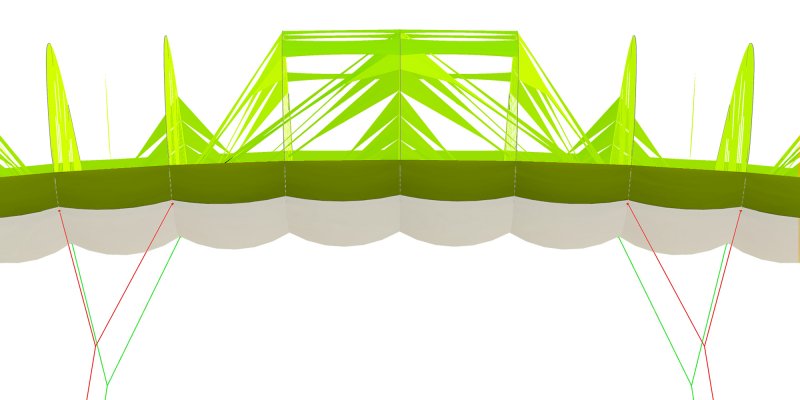 最大化无支撑气室
翼展方向上的载荷分布受伞绳布局的影响,最优化的无支撑气室群专为完美匹配该载荷分布而设计。通过强韧的内部结构,在翼展反向上产生更大张力的伞绳分布,可以支撑更多的无支撑气室群。在伞的内在品质保持不变的前提下,这有助于减少总伞绳消耗,从而减小阻力,提升飞行性能。
Speed Bar Attachment
The Base 2 Lite is a high-performance EN-B paraglider, yet it weighs under 4kg in size M. We saved weight where we could without compromising functionality, and one of the ways is that there are no metal Brummel hooks on the speed bar. But it's just as easy – easier, maybe – to attach your speedbar without them.