科技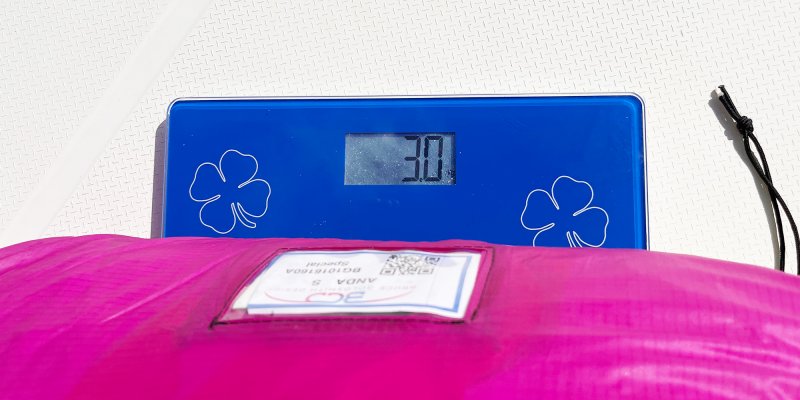 Remarkably Lightweight
Kind to your shoulders and your luggage allowance, the Anda is light … the smallest two sizes are under 3kg. Your water will be nearly as heavy!
波浪形前缘剪切(CCB)
波浪形前缘剪切技术被用来改善伞的形状摩擦,提升伞的稳定性及整体综合性能。上翼面前端这两条延翼弦方向的缝合,能够很好地适应伞充气时因"球面效应"而产生的表面"鼓起"。平板缝合的气室在满足翼形时,这种"鼓起"会在翼肋处需要高达5cm的多余布料。波浪形前缘剪切技术利用3D塑形,巧妙吸收掉多余布料,极大地减少翼肋缝合处的褶皱,有效提升翼肋翼形及稳定性。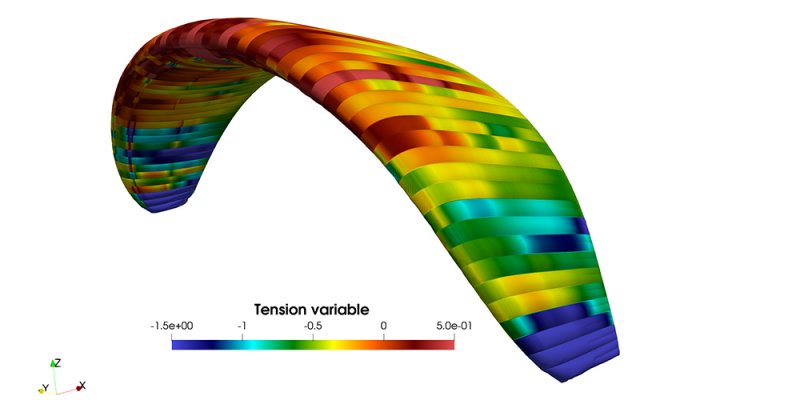 渐进式的稳定性
我们设计的伞全部都采用渐进式的稳定性,帮助飞行员及时感知颠簸并避开。这让飞行变得更加安全、更加舒适。
千万级迭代流体/结构分析
滑翔伞设计的未来在很大程度上取决于模拟。不用再一个一个设计并生产雏形伞,现在,我们采用特别研发的结构/空气仿真程序,可以准确模拟出数以百计的伞。实际上,我们现在可以使用该程序测试虚拟的设计雏形,我们的每一款伞,现在都能实现200多次的模拟雏形,相关分析涉及多达5000万次的结构/空气迭代计算。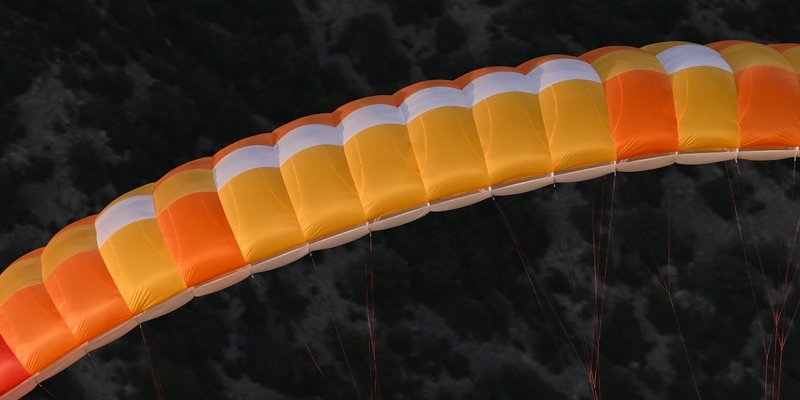 Reinforced Leading Edge
The Anda's leading edge has 32g/m2 cloth in the central cells, to add durability and support where it's needed, but only where it's needed. We kept it lighter where we could.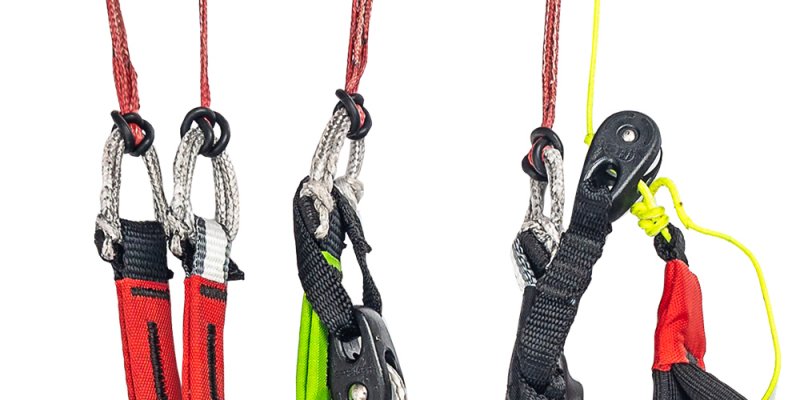 Softlinks
Softlinks are strong and light and avoid the hard points in the link between pilot and wing. Maintaining flexible materials from the riser though to the lines and up to the wing simply makes sense. It is both lighter and more elegant. It's not often you'll need to undo the soft links, but we made a video (below) to show how quick and easy it is if you need to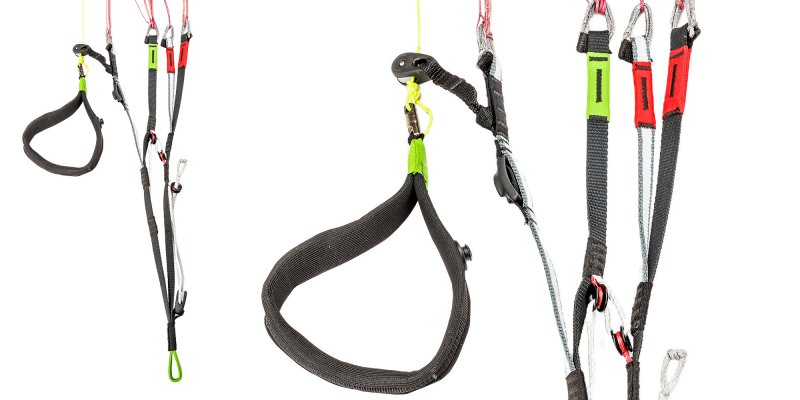 Dyneema / Kevlar Risers
Designed for functionality and easy handling as well as low weight, the load-bearing A and B risers are made from stretch-resistant 12mm Kevlar-reinforced webbing; the baby A and rear riser are lighter Dyneema.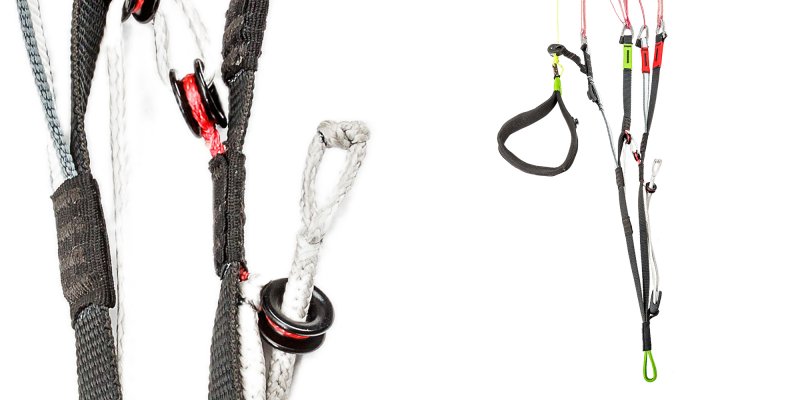 Universal Links
The speed bar attachments are Universal links rather than Brummel hooks. We find them just as easy and they don't come undone when you don't want them to.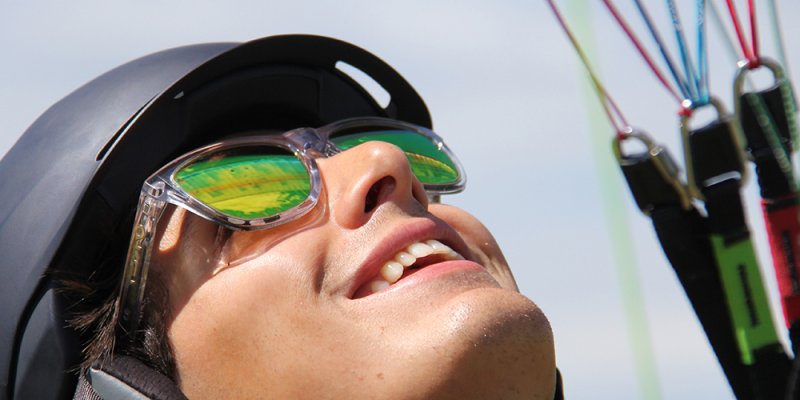 让人眼界大开的安全性
会"交流"的伞更安全。更安全的伞会让飞行员表现更好。表现更好的飞行员会飞得更远。飞得更远的飞行员会更开心。因此,让人大开眼界的安全性能够让飞行员们更开心。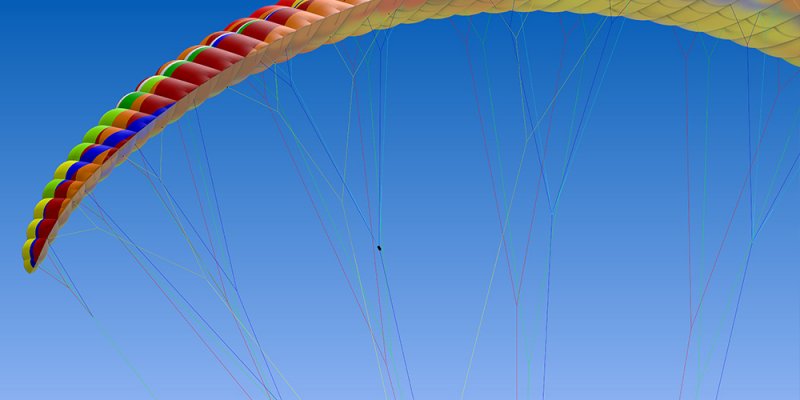 Integrated Line Layout
The line layout of our gliders is fully integrated into the wing design. Sail and lines are designed together, holistically. The cell widths and the internal straps that transfer the load though the sail are all designed according to the line layout. Even the panel shaping is matched with the line layout though detailed CAD simulation. The result is simple: fewer lines and stronger, faster, safer gliders.
快速磁锁
快速磁锁是轻松连接刹车和组带的一个轻质而紧凑的附件。内部锁定系统和小磁块一起将刹车手柄在各个方向都锁定住,除了往下朝向飞行员的方向。这个独特的设计意味着在地面控伞、叠伞或练习科目时,刹车手柄都不易脱落。快速磁锁系统为飞行员轻松化解按扣和磁铁所带来的诸多烦恼。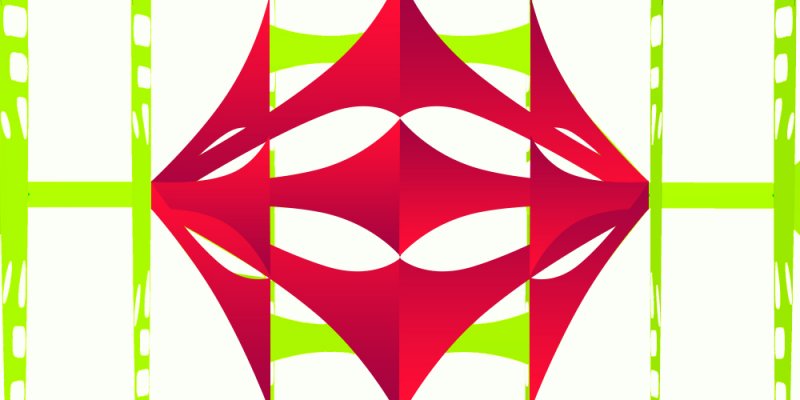 三指对角支撑
横穿整个翼面的弦长,我们设计了穿过翼肋孔的三片式对角支撑。这一设计能够避免布料从翼肋上发生偏斜,即使在拉刹车时伞也更加坚固,从而让伞拥有更高的结构整体性。这一点在伞的后缘上显得尤其重要,因为后缘的翼形更薄,较浅的对角支撑结构承受着更高的载荷。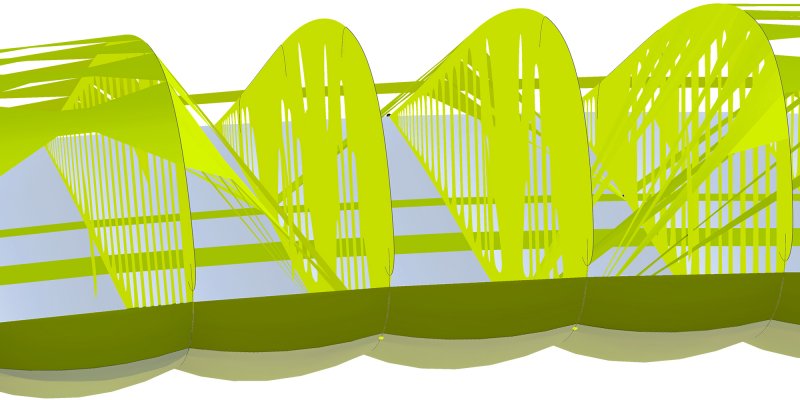 重量优化的翼肋
在保持翼肋强度和刚度的同时,我们去掉了非必要的材料使用。这意味着,在不增加额外成本,也不妥协强度的前提下,让伞变得更轻盈。孔的位置和大小取决于局部翼面所承受的载荷,我们最新的软件可以对此进行精准测算。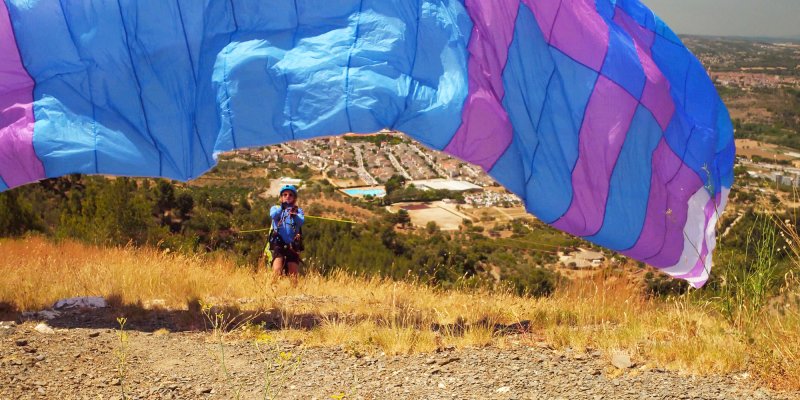 Very easy launch
Really easy to launch in all wind conditions, from stronger blows to light tailwinds. The light sail just floats up, and sits above your head in the slightest of breezes. Easy-peasy.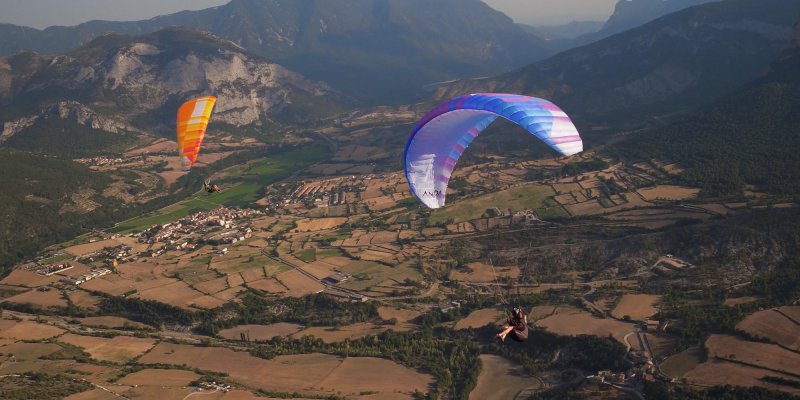 Surprisingly good glide
Means more options, more fun. Take it XC, or fearlessly tackle that mountain whose landing option is a "good glide" away. You have a good glide!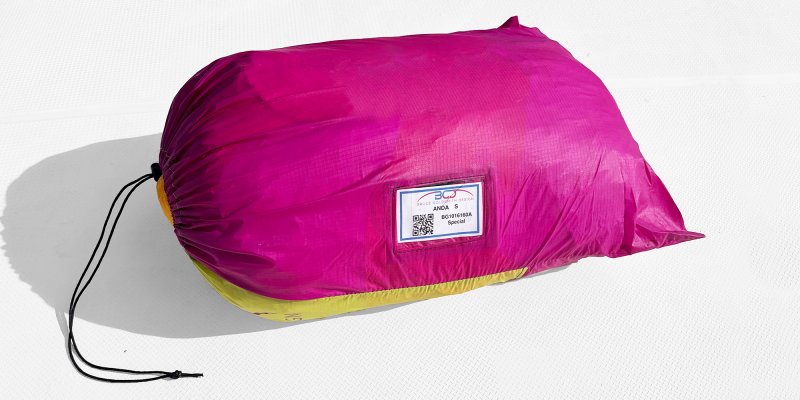 Small packing volume
Leaves room for the rest of your luggage if you're traveling, and fits in a small rucksack for hiking.