Tech
Cord cut billow (CCB)
Cord Cut Billow technology has been developed to improve the form friction, glider stability and overall performance of our paragliders. Two seams run chord-wise across the top panels of the leading edge to accommodate the panel ballooning that happens when the wing is inflated. Up to five centimetres of excess material is created on the sides of an inflated flat panel bending over a wing profile. Cord Cut Billow technology absorbs the material with a 3D panel resulting in fewer ripples and improved rib profile shape and stability.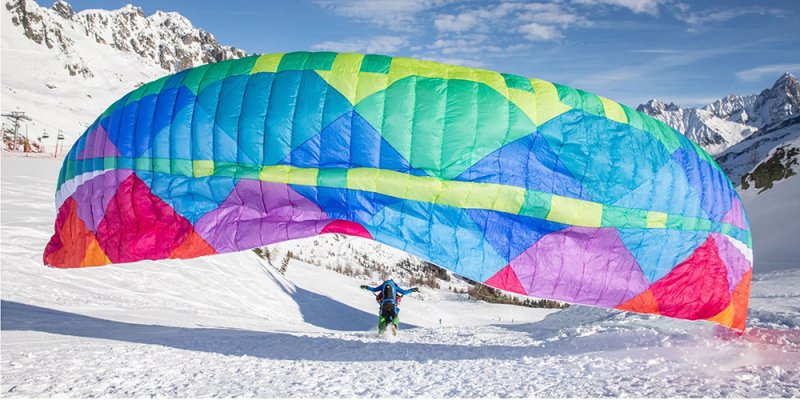 Effortless two step launch
Professional pilots need a glider that is easy to launch. This tandem features a superior high lift profile designed to give the wing a smooth inflation with an eager lift at take off.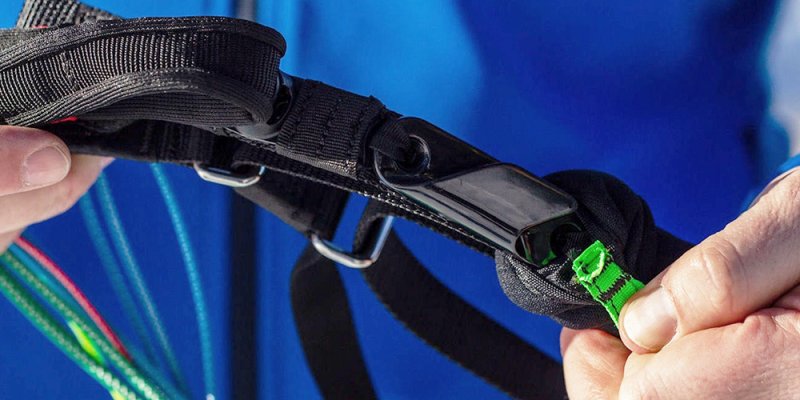 Essential big ears blocker
Big ears are now more effective and easier than ever. Pilots can enjoy hands-free big ears thanks to our new locking cleat on the back of the risers giving pilots more control while descending.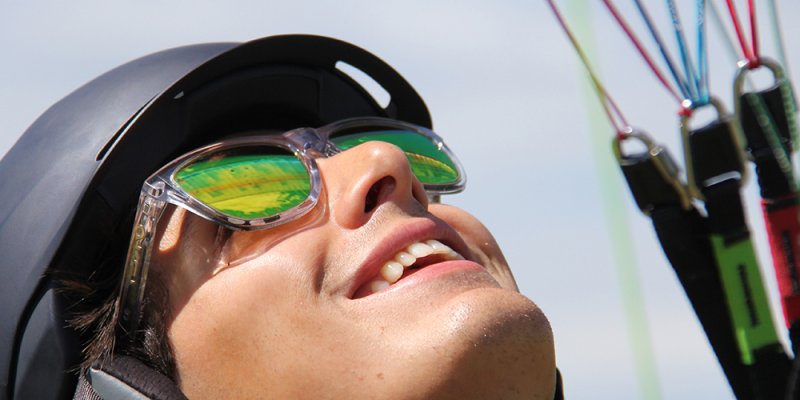 Eyes wide-open safety
Gliders that talk are safer. Safer gliders make pilots perform better. Better performing pilots fly further. Further flying pilots are happier pilots. Eyes Wide-open Safety produces happier pilots.
Progressive stability
Progressive stability has been designed into all our gliders to help pilots feel turbulence and avoid it. This makes for safer and more comfortable flying.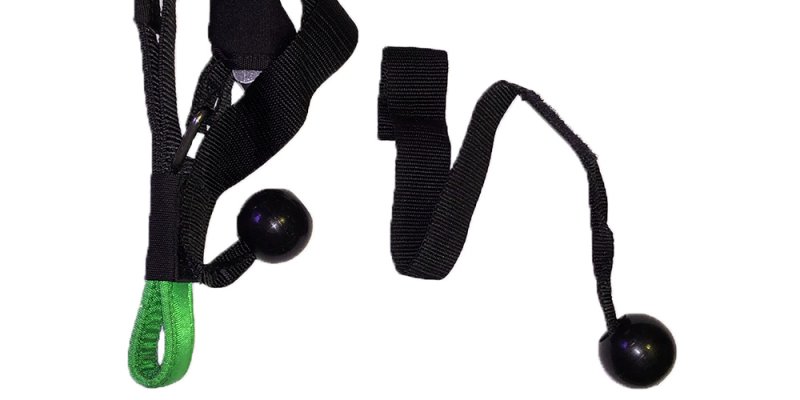 Replaceable trimmers
Committed to building products that last, we only use durable high-tech fabrics and sheathed kevlar lines on the Dual 2. In addition, we've created a replaceable trimmer system for the Dual 2 to maximize longevity.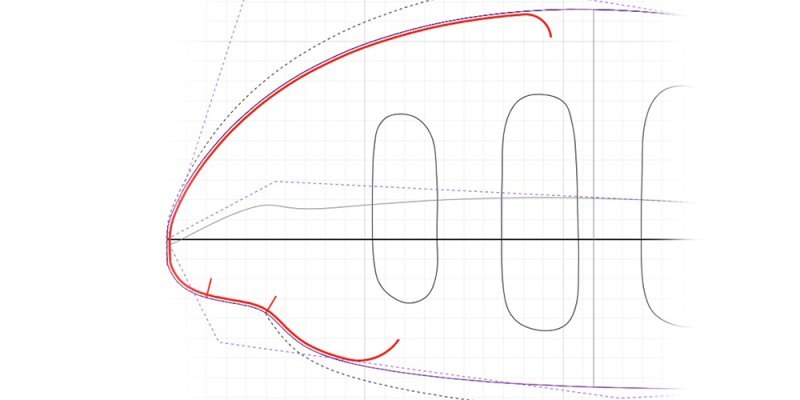 Single plastic shark nose
A continuous single plastic shark nose forces the leading edge open, giving clear improvements in stability and inflation.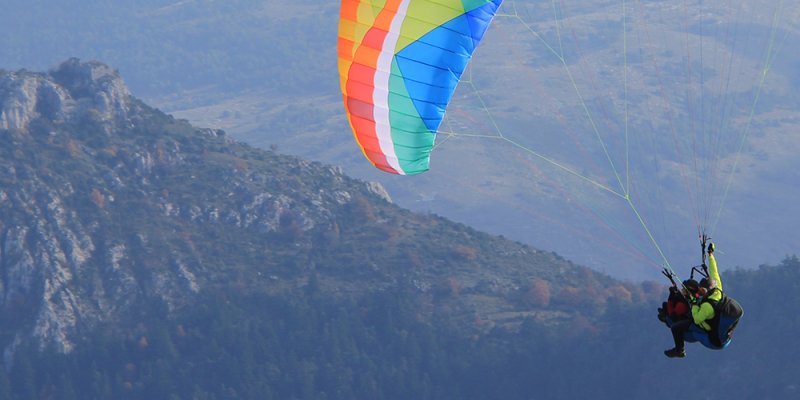 Smooth relaxed feel
It's all about giving the best flying experience to your passenger!
Two sizes 38m² and 42m²
For versatility the Dual 2 is available in two sizes, 38 and 42, with a total weight range of 100 to 220 kilos.