Spécificités techniques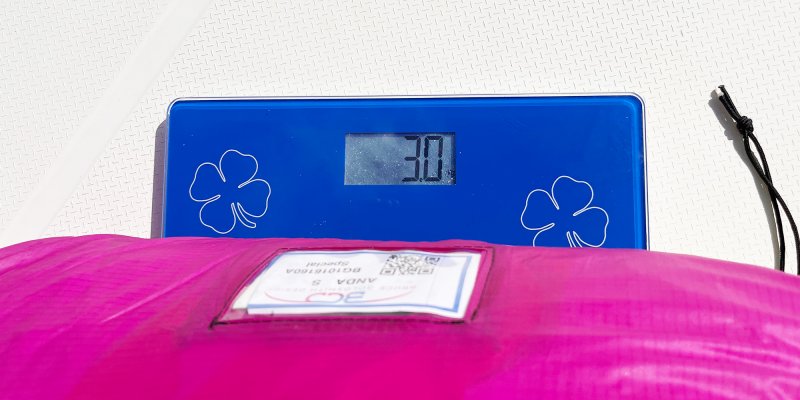 Remarkably Lightweight
Kind to your shoulders and your luggage allowance, the Anda is light … the smallest two sizes are under 3kg. Your water will be nearly as heavy!
Cord Cut Billow (CCB)
Découpe spéciale des panneaux de bord d'attaque: la technologie « Cord Cut Billow » a été développée pour améliorer l'état de surface, la stabilité, et plus généralement les performances de nos voiles. Pour cela les panneaux d'extrados du bord d'attaque sont réalisés avec deux découpes le long de la corde (CCB), afin d'assurer un développement de surface optimisé des cellules. Le long du profil, jusqu´à dix centimètres de tissu excédentaire sont créés par l'effet de boudinage. Cet excédent de matière est normalement absorbé par les plis inter-cellules, alors que notre CCB en se rapprochant du développement de surface idéal ne se contente pas simplement de minimiser ce défaut. La réduction des plis contribue aussi à une meilleure mise en forme des nervures, ce qui en améliore la tenue.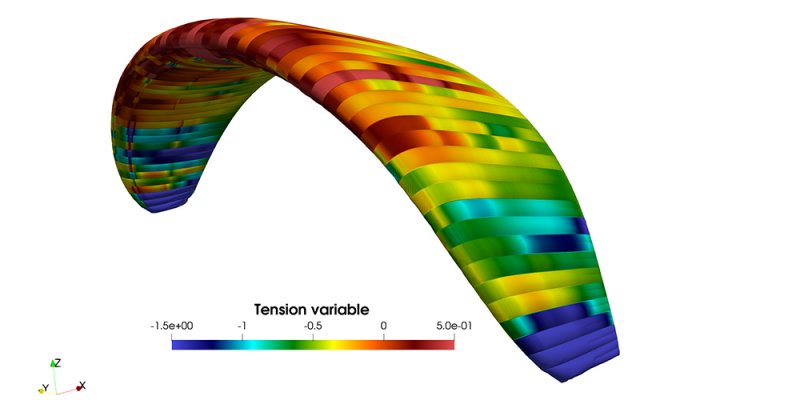 Stabilité progressive
Les ailes BGD sont conçues pour informer le pilote dès qu'il traverse des turbulences modérées, plutôt que de fermer soudainement lorsqu'il arrive dans une zone vraiment turbulente. L'article de Bruce dans le magazine Cross Country, 'Shifting Our Thinking on Safety', explique comment "une aile monobloc, très stable et qui ne ferme presque jamais, peut conduire à un risque accru d'accidents", parce que lorsqu'une fermeture survient, le pilote ne s'y attend pas, elle est généralement massive, et il a acquis peu d'expérience pour faire face à une telle situation". Toutes les voiles finissent par fermer lorsque l'on vole dans un certain niveau de turbulences. De petites fermetures dans des turbulences modérées sont plus faciles à gérer et vont donc vous préparer pour ressentir, anticiper et faire face à des fermetures plus conséquentes que vous pourriez subir dans des conditions très turbulentes.
50 millions d'itérations des analyses fluide/structure
Le futur de la conception des voiles dépend largement des simulations. Grâce à notre logiciel propriétaire de simulations aéro-structurelles nous sommes maintenant à même de simuler avec précision des centaines de parapentes au lieu de concevoir et de produire nos prototypes un par un. Notre programme nous permet ainsi tester des prototypes virtuels. Pour nos nouvelles voiles nous créons ainsi plus de 200 prototypes virtuels. Analyser leur comportement requiert plus de 50 millions d'itérations des calculs aéro-structurels.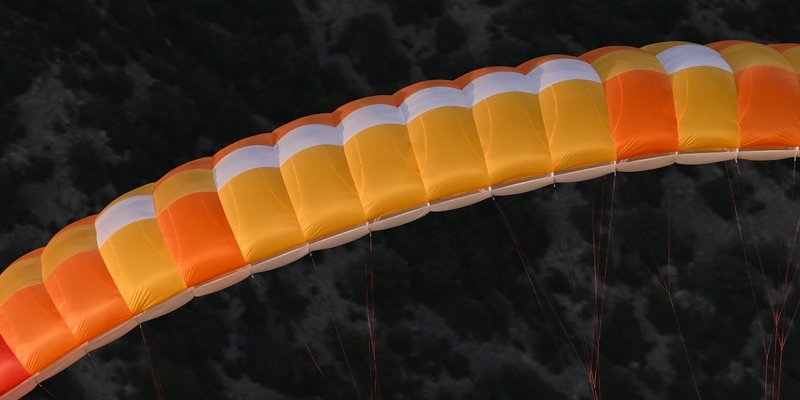 Reinforced Leading Edge
The Anda's leading edge has 32g/m2 cloth in the central cells, to add durability and support where it's needed, but only where it's needed. We kept it lighter where we could.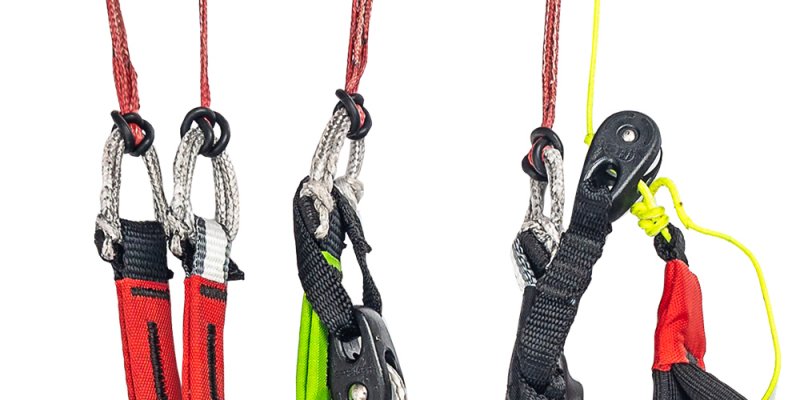 Soft Links
La Base 2 Lite est fournie de série avec des soft links. Ils sont plus légers que des maillons tout en restant tout aussi fiables et faciles d'utilisation.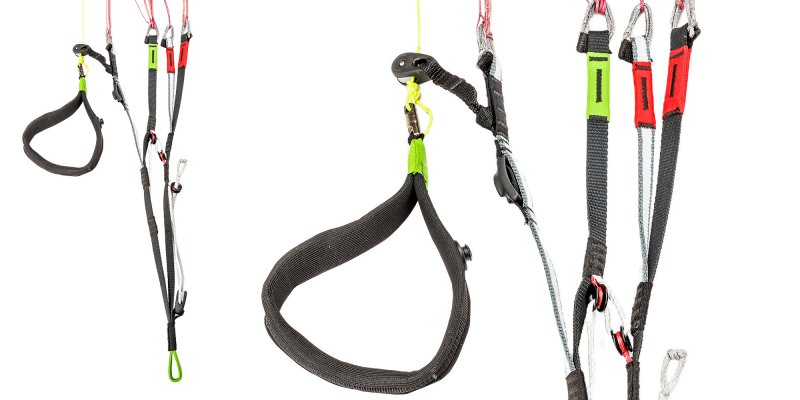 Dyneema / Kevlar Risers
Designed for functionality and easy handling as well as low weight, the load-bearing A and B risers are made from stretch-resistant 12mm Kevlar-reinforced webbing; the baby A and rear riser are lighter Dyneema.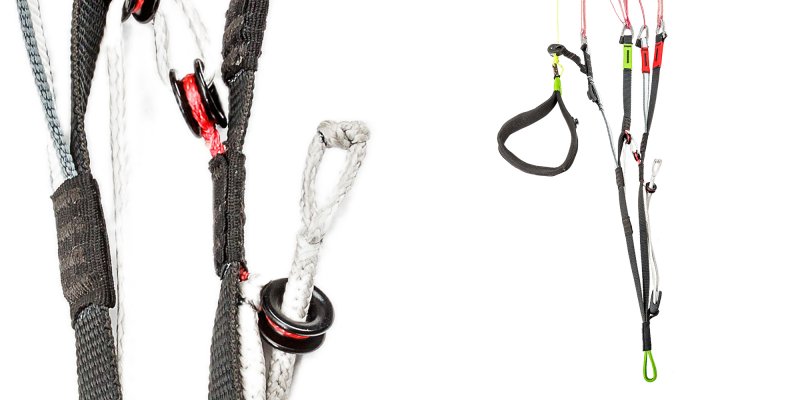 Universal Links
The speed bar attachments are Universal links rather than Brummel hooks. We find them just as easy and they don't come undone when you don't want them to.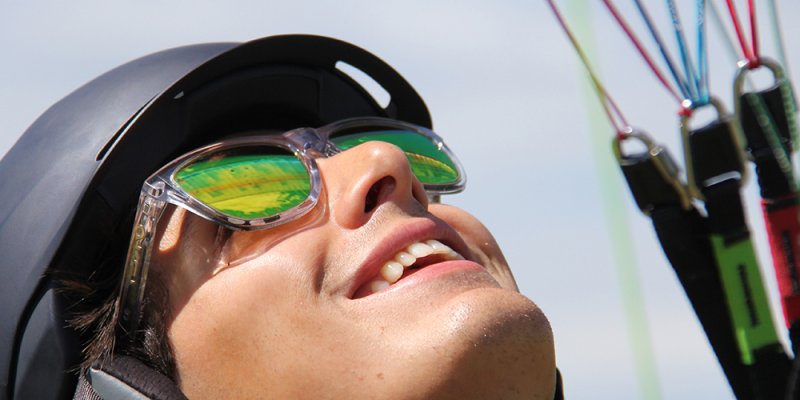 Sécurité "Eyes wide open"
Les voiles qui vous parlent améliorent votre sécurité, car vous savez dans quel aérologie vous évoluez. Un pilote conscient vole mieux. Un pilote qui vole mieux vole plus loin, et donc est plus heureux. La sécurité « Eyes wide open » rend donc les pilotes plus heureux !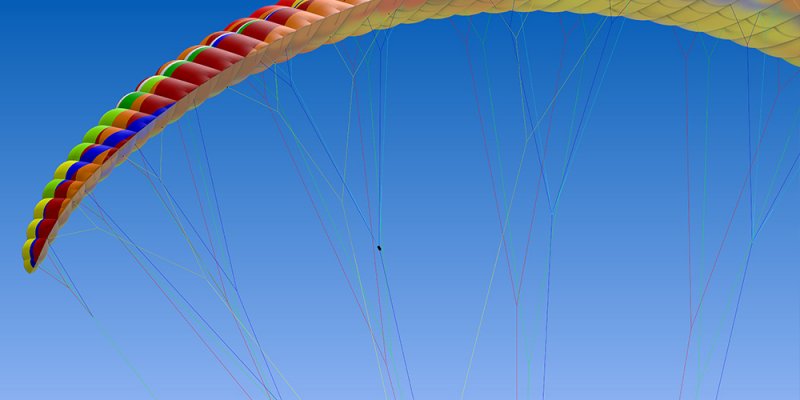 Plan de suspentage optimisé
Avec l'expérience nous avons perfectionné nos plan de suspentages. Nous utilisons de nombreuses équation et logiciels mais également la bonne vielle méthode empirique pour concevoir nos plan de suspentage. Le résultat est simple : moins de lignes donnent une aile plus solide et plus rapide.
Snap Locks
Les Snap Locks sont des attaches de frein légères et compactes, qui permettent de fixer les freins aux élévateurs sans effort grâce à de petits aimants à l'intérieur de l'attache et un système de blocage qui maintient la poignée dans toutes les directions sauf vers le pilote. Ce concept unique permet d'éviter que les poignées ne tombent en faisant du gonflage, en pliant ou en réalisant certaines manoeuvres. Le système du Snap Lock résoud beaucoup de problèmes liés aux pressions de frein que chaque pilote rencontre.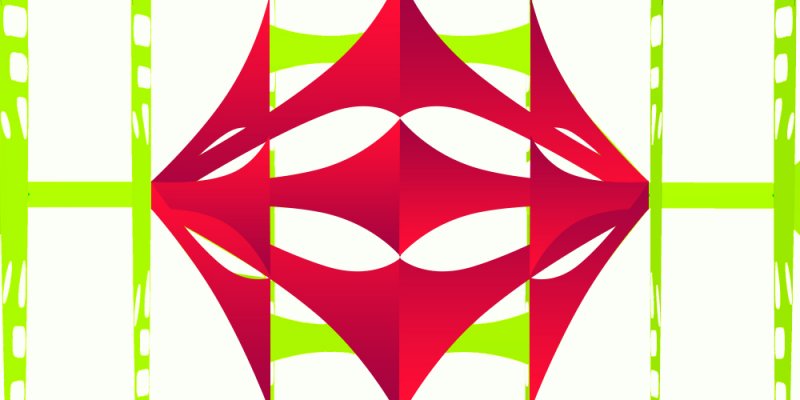 Nervure diagonale C à trois ramifications
Tout le long de la corde du profil, nous avons conçu un support diagonal composé de 3 pièces qui passent à travers des ouvertures des nervures adjacentes. Elles assurent une intégrité structurelle et assurent une aile plus solide même lorsque les freins sont utilisés. C'est particulièrement important près du bord de fuite puisque le profil y est fin et les les diagonales ne disposent que de peu de hauteur pour soutenir la charge.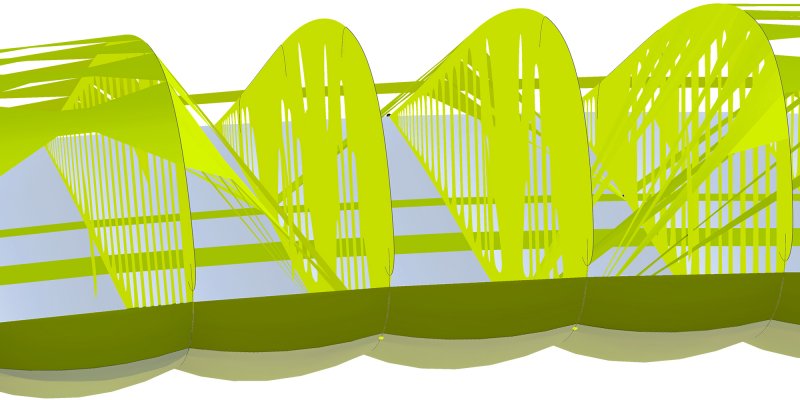 Nervures optimisées en poids
Nous avons maintenu la résistance et la rigidité des nervures tout en enlevant tout le tissu inutile. Cela assure un poids réduit sans surcout de fabrication ou fragilisation de l'aile. La taille et la position des trous sont calculés en fonction des charges locales sur l'aile, et c'est grâce à nos récents développements logiciels que nous pouvons désormais calculer cela précisément.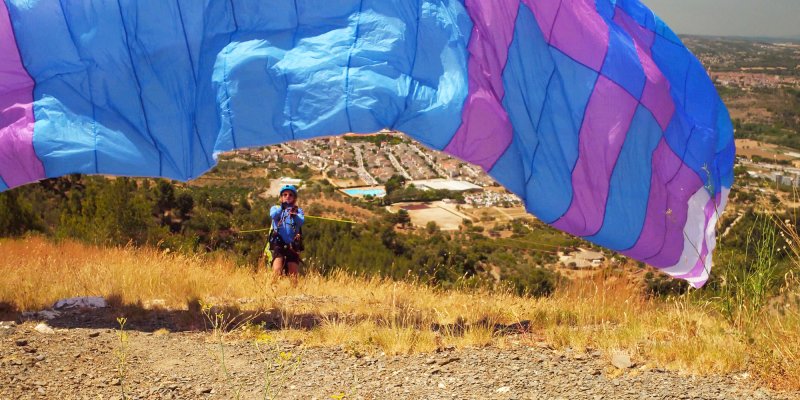 Very easy launch
Really easy to launch in all wind conditions, from stronger blows to light tailwinds. The light sail just floats up, and sits above your head in the slightest of breezes. Easy-peasy.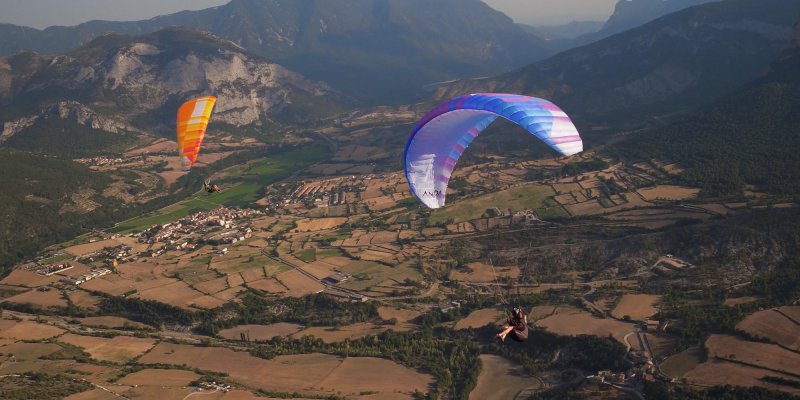 Surprisingly good glide
Means more options, more fun. Take it XC, or fearlessly tackle that mountain whose landing option is a "good glide" away. You have a good glide!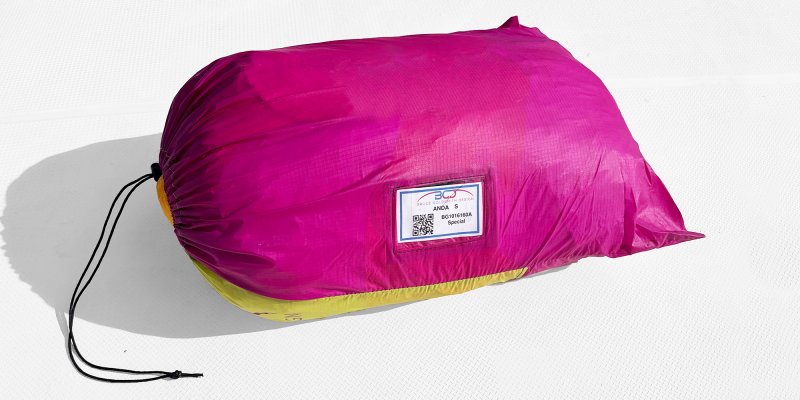 Small packing volume
Leaves room for the rest of your luggage if you're traveling, and fits in a small rucksack for hiking.