Tech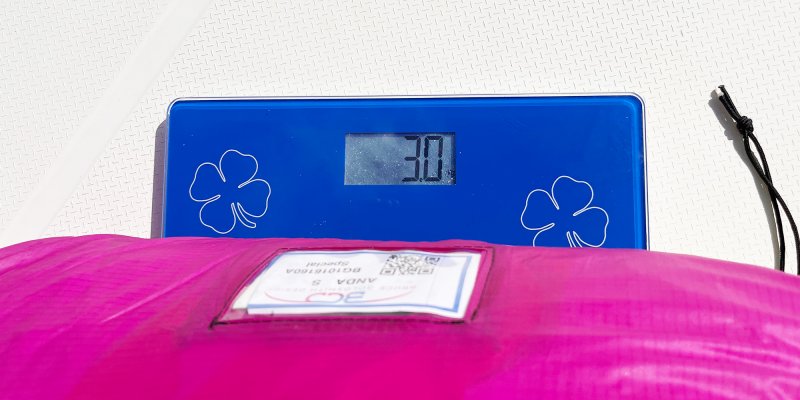 Remarkably Lightweight
Kind to your shoulders and your luggage allowance, the Anda is light … the smallest two sizes are under 3kg. Your water will be nearly as heavy!
ALULA Simulation Software
The future of glider design depends largely on simulations. Instead of designing and producing prototypes one by one, our unique in-house structural / aero simulation program, ALULA, enables us to accurately simulate hundreds of virtual prototypes. We test over 200 virtual prototypes for each paraglider, using 50 million iterations of the structural / aero calculations.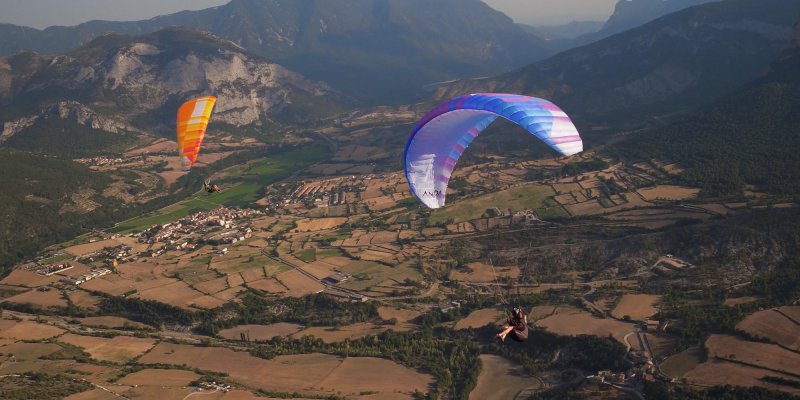 Surprisingly good glide
Means more options, more fun. Take it XC, or fearlessly tackle that mountain whose landing option is a "good glide" away. You have a good glide!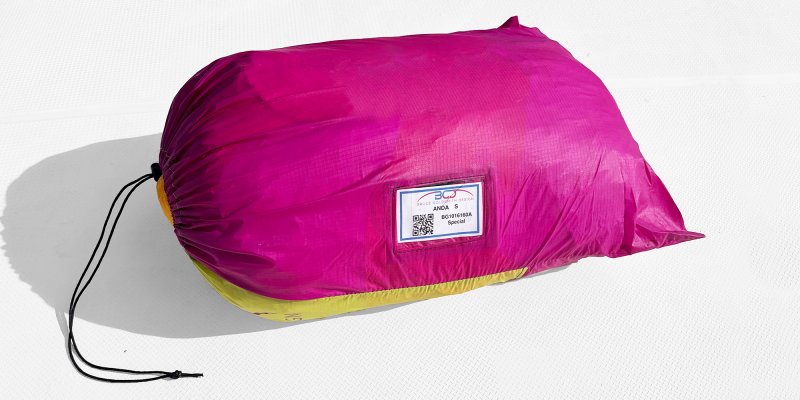 Small packing volume
Leaves room for the rest of your luggage if you're traveling, and fits in a small rucksack for hiking.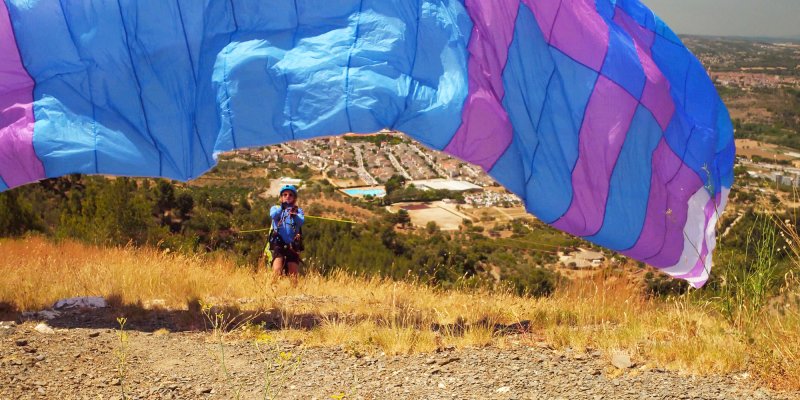 Very easy launch
Really easy to launch in all wind conditions, from stronger blows to light tailwinds. The light sail just floats up, and sits above your head in the slightest of breezes. Easy-peasy.
Chord Cut Billow (CCB)
Chord Cut Billow technology has been developed to improve the form friction, glider stability and overall performance of our paragliders. Two seams run chord-wise across the top panels of the leading edge. They accommodate the panel ballooning that happens when the wing is inflated. Without CCB, up to five centimetres of excess material is created on the sides of an inflated flat panel when it bends over a wing profile. This results in wrinkles. Chord Cut Billow technology removes this excess material and the 3D panel has fewer ripples and improved rib profile shape and stability.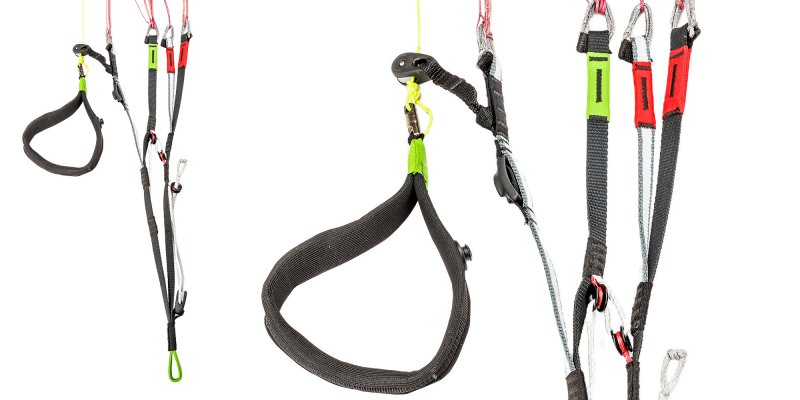 Dyneema / Kevlar Risers
Designed for functionality and easy handling as well as low weight, the load-bearing A and B risers are made from stretch-resistant 12mm Kevlar-reinforced webbing; the baby A and rear riser are lighter Dyneema.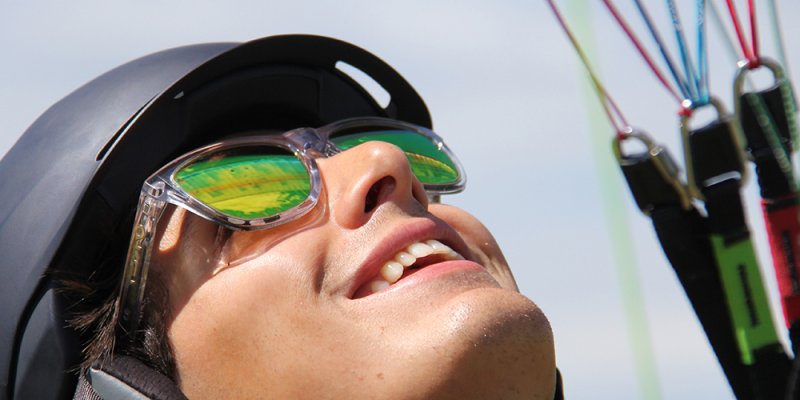 BGD Feedback
Gliders that talk are safer. Safer gliders make pilots perform better. Better performing pilots fly further. Further flying pilots are happier pilots. BGD Feedback produces happier pilots!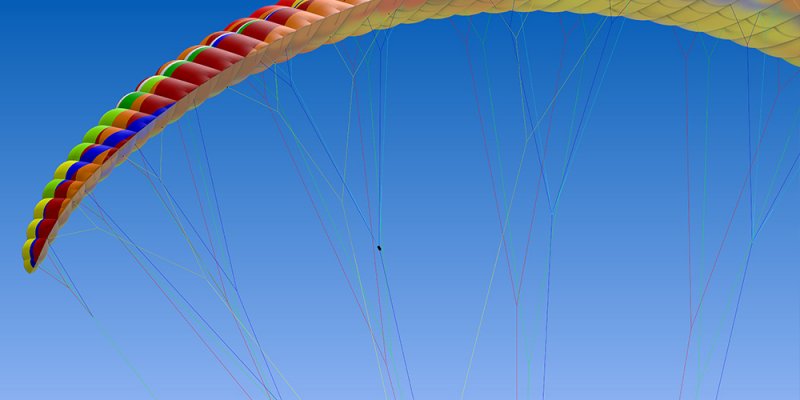 Integrated Line Layout
The line layout of our gliders is fully integrated into the wing design. Sail and lines are designed together, holistically. The cell widths and the internal straps that transfer the load though the sail are all designed according to the line layout. Even the panel shaping is matched with the line layout through detailed CAD simulation. The result is simple: fewer lines and stronger, faster, safer gliders.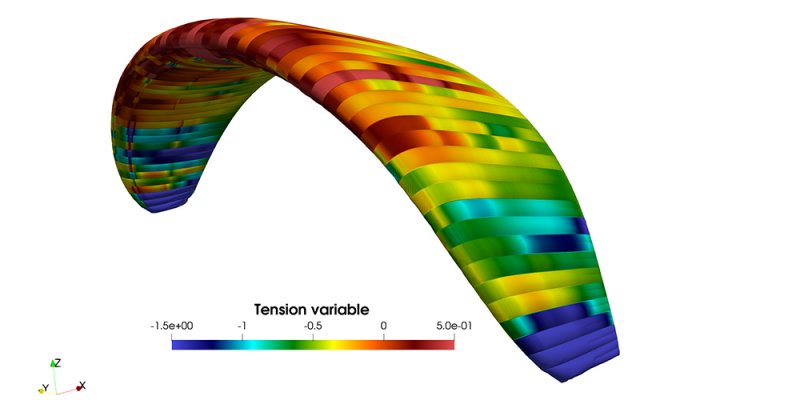 Progressive Stability
Using ALULA, BGD gliders are designed to have a stable and solid centre with progressively softer tips. This teaches pilots to predict and avoid deflations and stay aware of the air.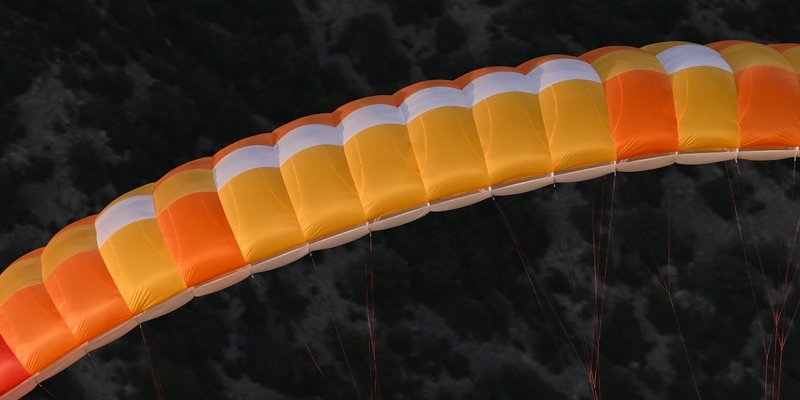 Reinforced Leading Edge
The Anda's leading edge has 32g/m2 cloth in the central cells, to add durability and support where it's needed, but only where it's needed. We kept it lighter where we could.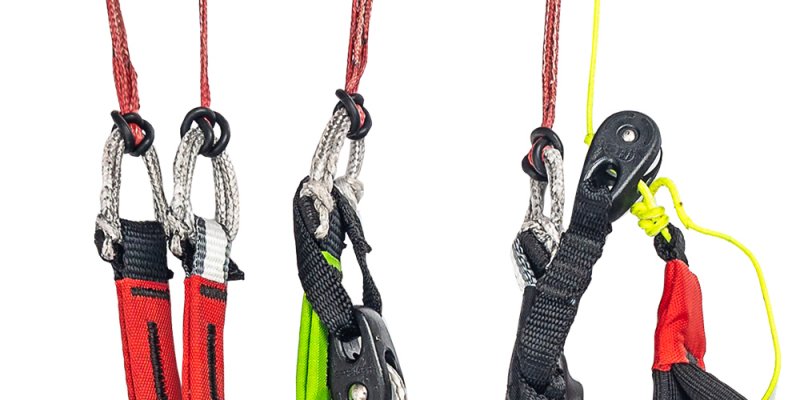 Softlinks
Softlinks are strong and light and avoid the hard points in the link between pilot and wing. Maintaining flexible materials from the riser though to the lines and up to the wing simply makes sense. It is both lighter and more elegant. It's not often you'll need to undo the soft links, but we made a video (below) to show how quick and easy it is if you need to
Snap Locks
Snap Locks are lightweight, compact attachments that connect the brakes to the risers. A small focused magnet inside the catch and an internal locking system hold the handle in place, releasing only if the handles are pulled down towards the pilot. This unique design feature means the handles don't fall off while kiting, packing, or performing manoeuvres. The Snap Lock system solves many of the problems associated with press-studs and magnets.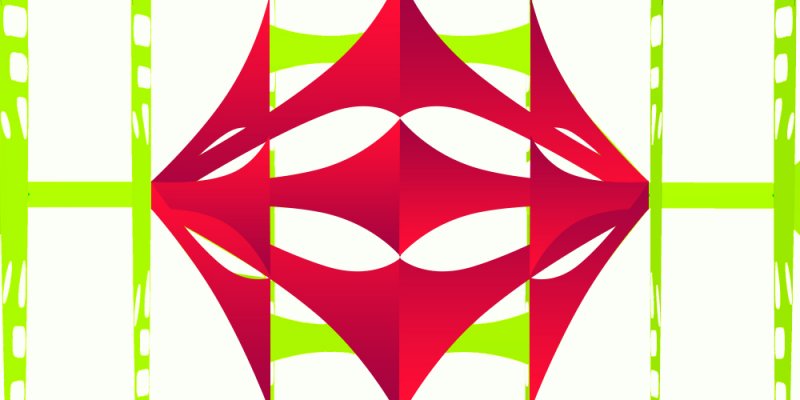 Triple finger diagonals
Triple Finger Diagonals create a more solid and durable wing. Across the whole chord of the profile, three-piece diagonal supports pass through holes in the ribs. They ensure structural integrity by avoiding the cloth being loaded in the bias direction. This is particularly important near the trailing edge where the profile is thin and shallower diagonal ribs supporting high loads.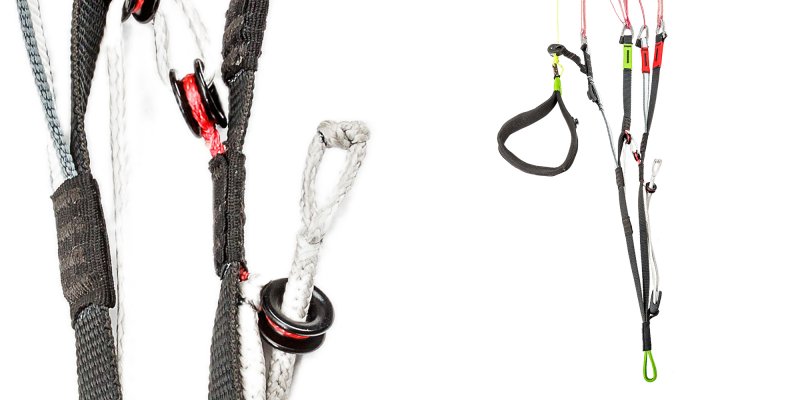 Universal Links
The speed bar attachments are Universal links rather than Brummel hooks. We find them just as easy and they don't come undone when you don't want them to.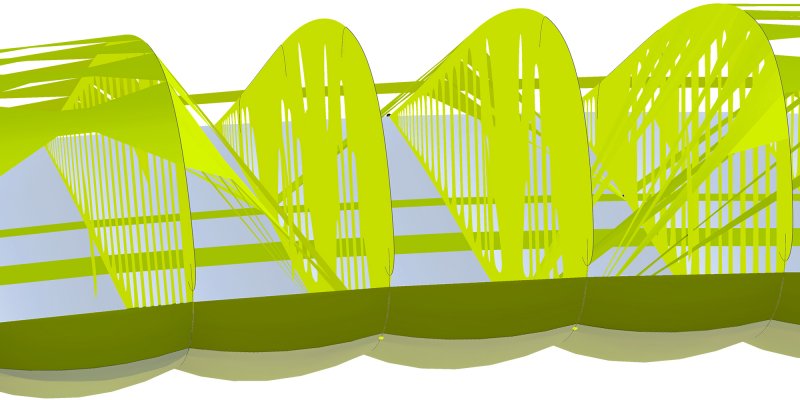 Weight-optimised ribs
We have maintained the strength and rigidity of the ribs while removing unnecessary material. This means less weight for no increase in cost or reduction in strength of the wing. The hole positioning and size depends on the loads taken locally by the sail, and it is thanks to recent developments in our software that it is now possible to accurately calculate this.