Tech
Cord cut billow (CCB)
Cord Cut Billow technology has been developed to improve the form friction, glider stability and overall performance of our paragliders. Two seams run chord-wise across the top panels of the leading edge to accommodate the panel ballooning that happens when the wing is inflated. Up to five centimetres of excess material is created on the sides of an inflated flat panel bending over a wing profile. Cord Cut Billow technology absorbs the material with a 3D panel resulting in fewer ripples and improved rib profile shape and stability.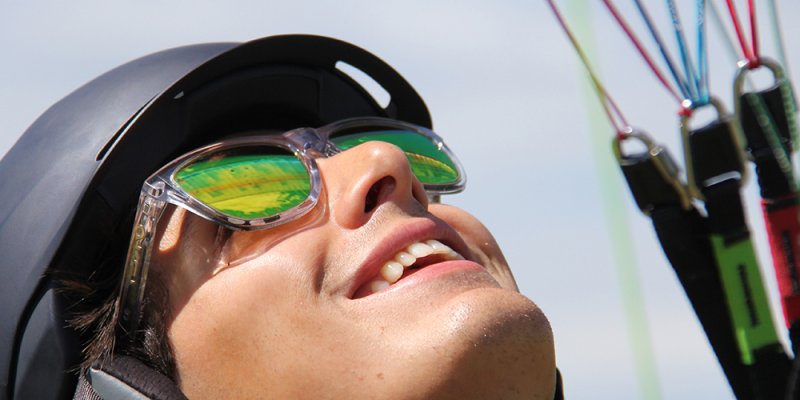 Eyes wide-open safety
Gliders that talk are safer. Safer gliders make pilots perform better. Better performing pilots fly further. Further flying pilots are happier pilots. Eyes Wide-open Safety produces happier pilots.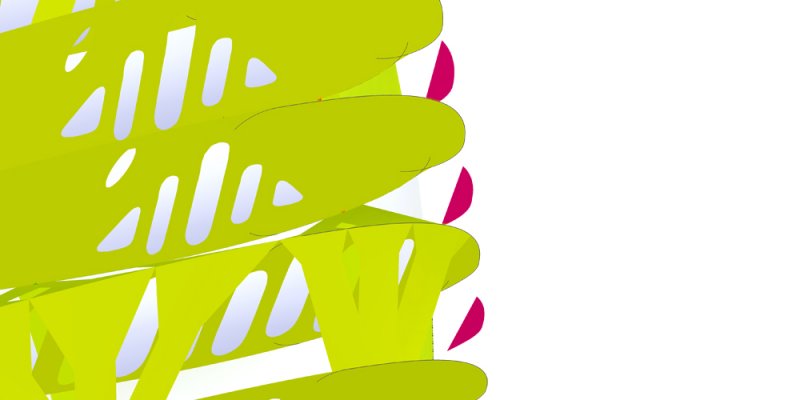 Leading edge mini-ribs
Situated along the leading edge are reinforced mini-ribs, designed to help produce a rock-solid profile while on speed bar.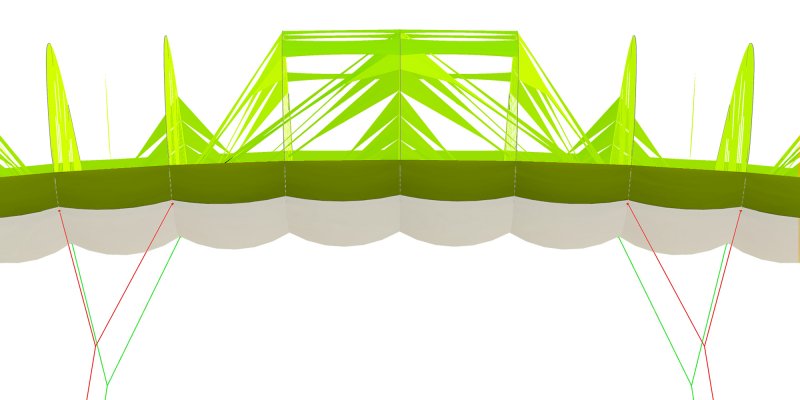 Maximised unsupported cells
Optimised unsupported cell groups are designed to match the span-wise load distribution influenced by the line layout. Coupled with a strong internal structure, the line layouts that create more span-wise tension can support more unsupported cells. While maintaining a homogenous wing, this helps to minimise line consumption reducing drag thus improving performance.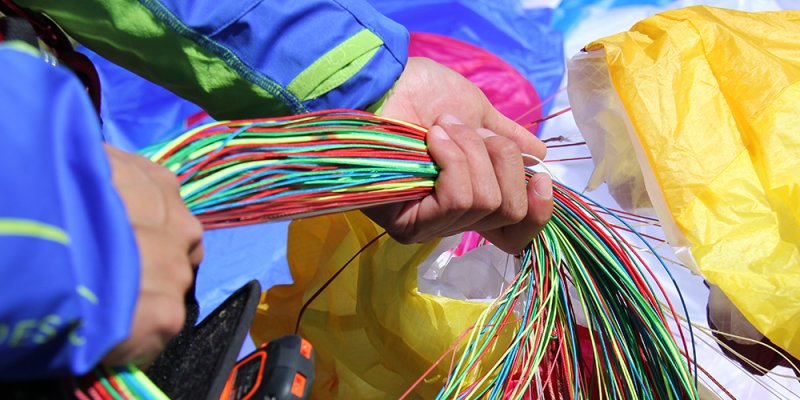 Optimised line layout
The line layout is carefully calculated using an advanced structural calculation program. Line loads, stretch, knots and angles are taken into account and every line is optimised to perfectly maintain glider shape and maximise performance.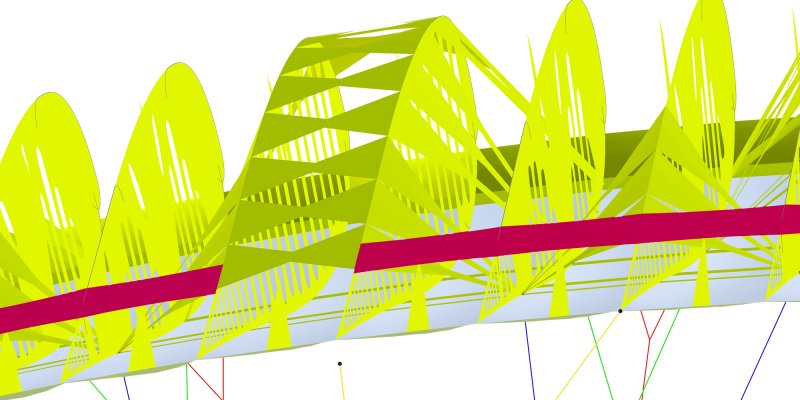 Post C-band
We have added a Post-C band running along the top surface which seamlessly moves down to the bottom surface at the tip, connecting directly to the last line cascade. Instead of putting heavy plastic rods above the C lines we use this band to counter the common flip-up ripple caused when applying a little brake. The problem with paragliders is when a little brake is applied the cupping of the trailing edge creates lift which often buckles the profile near the Cs. We have solved this problem with the Post-C Band, an eloquent, lightweight, clean and volume reducing solution.
Progressive stability
Progressive stability has been designed into all our gliders to help pilots feel turbulence and avoid it. This makes for safer and more comfortable flying.
Snap Locks
Snap Locks are lightweight, compact attachments that effortlessly connect the brakes to the risers. A small focused magnet inside the catch and an internal locking system hold the handle in place, releasing only if the handles are pulled down towards the pilot. This unique design feature means the handles don't fall off while kiting, packing, or performing manoeuvres. The Snap Lock system solves many of the problems associated with press-studs and magnets.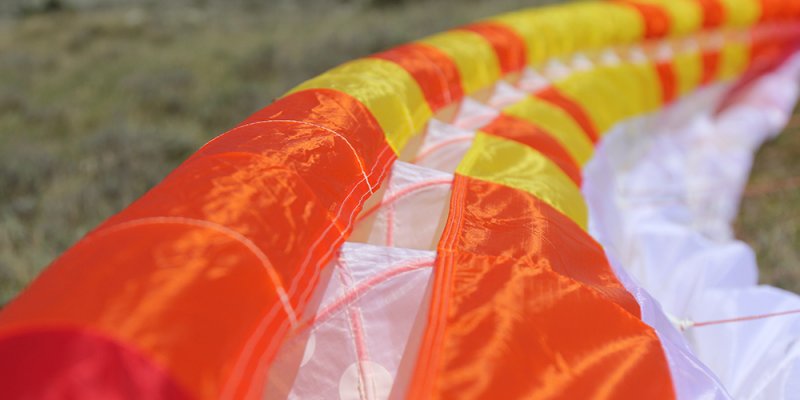 Strong shark nose
An ultra aggressive shark nose optimises stability at all speeds. Not all sharks are created equal and BGD's shark noses are very aggressive, maximising the effects of the technology.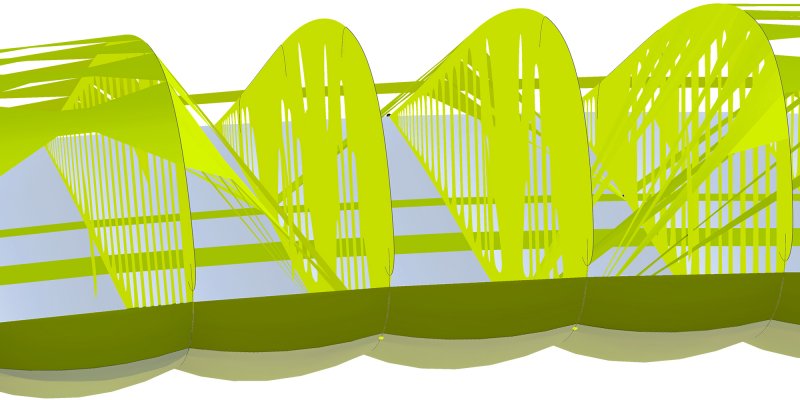 Weight-optimised ribs
We have maintained the strength and rigidity of the ribs while removing unnecessary material. This means less weight for no increase in cost or reduction in strength of the wing. The hole positioning and size depends on the loads taken locally by the sail, and it is thanks to recent developments in our software that it is now possible to accurately calculate this.