设计特点
Cord cut billow (CCB)
Cord Cut Billow technology has been developed to improve the form friction, glider stability and overall performance of our paragliders. Two seams run chord-wise across the top panels of the leading edge to accommodate the panel ballooning that happens when the wing is inflated. Up to five centimetres of excess material is created on the sides of an inflated flat panel bending over a wing profile. Cord Cut Billow technology absorbs the material with a 3D panel resulting in fewer ripples and improved rib profile shape and stability.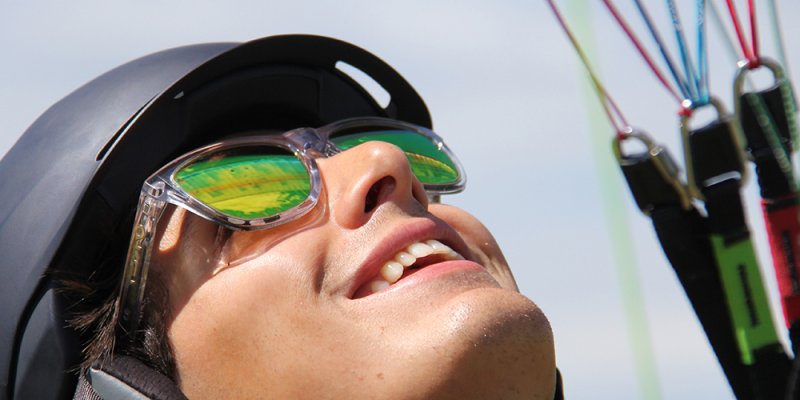 Eyes wide-open safety
Gliders that talk are safer. Safer gliders make pilots perform better. Better performing pilots fly further. Further flying pilots are happier pilots. Eyes Wide-open Safety produces happier pilots.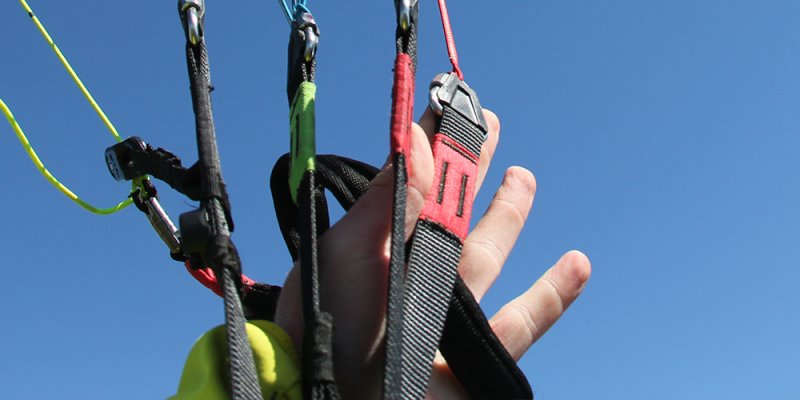 Baby A-riser
We have added a 'big ears' A riser which is also on a ½ ratio with the rest of the A lines. This facilitates easy use of big ears while helping speed and stability while on bar. The speed system is light and simple without reflex really helping glide at speed.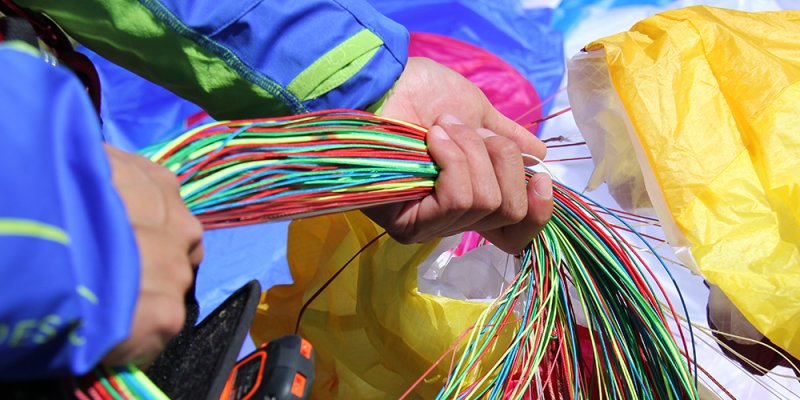 Diseño de suspentaje optimizado
La distribución de líneas se calcula cuidadosamente utilizando un programa de cálculo estructural avanzado. Se tienen en cuenta las cargas de las líneas, el estiramiento, los nudos y los ángulos, y cada línea está optimizada para mantener perfectamente la forma de la vela y maximizar el rendimiento.
Snap Locks
Snap Locks are lightweight, compact attachments that effortlessly connect the brakes to the risers. A small focused magnet inside the catch and an internal locking system hold the handle in place, releasing only if the handles are pulled down towards the pilot. This unique design feature means the handles don't fall off while kiting, packing, or performing manoeuvres. The Snap Lock system solves many of the problems associated with press-studs and magnets.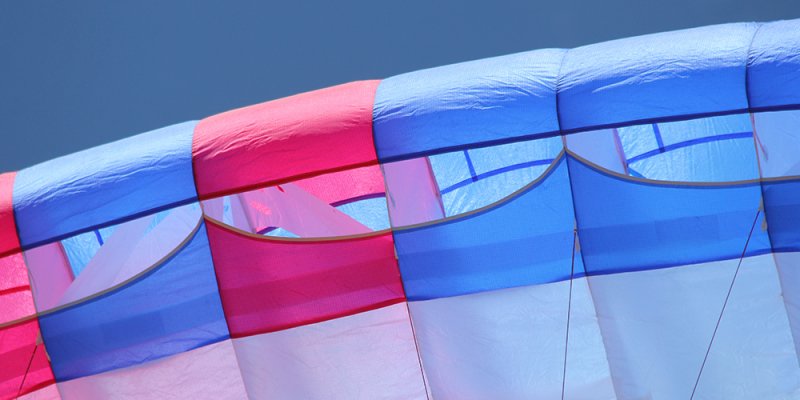 Elliptical cell openings
We have found that elliptical cell openings give better lower surface tension making for smoother inflation, and re-inflation after collapses.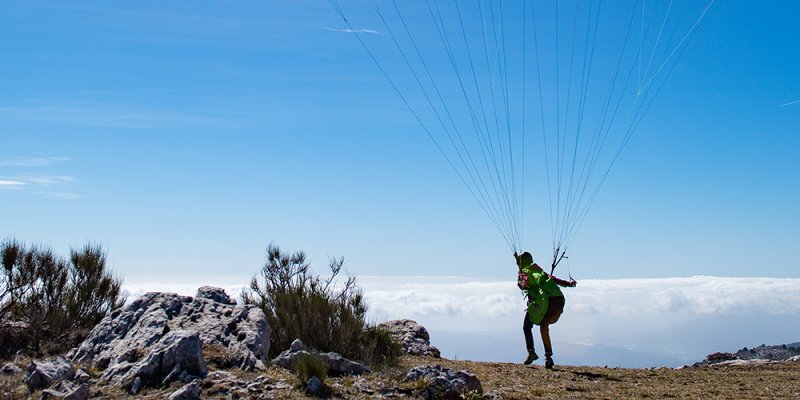 Exceptional roll stability
Designed for progressing pilots this glider has outstanding roll stability. Paragliders are inherently unstable on the ground, added roll stability makes the glider easier to launch and more comfortable in the air.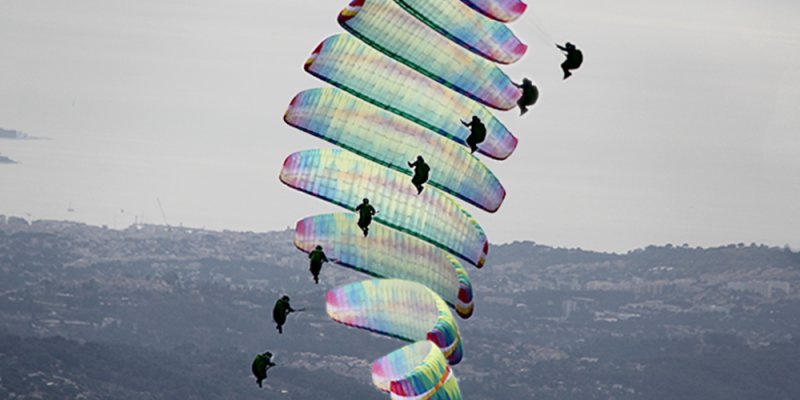 Impeccable spiral behaviour
The spiral behaviour is astounding – spiral stability can be a problem with low aspect-ratio beginner wings, but we have tested the paraglider extensively, with different inclinations and sink rates, and never, ever has it stayed in a spiral, once! This is very unusual for a school glider and is a big safety bonus.
Progressive stability
Progressive stability has been designed into all our gliders to help pilots feel turbulence and avoid it. This makes for safer and more comfortable flying.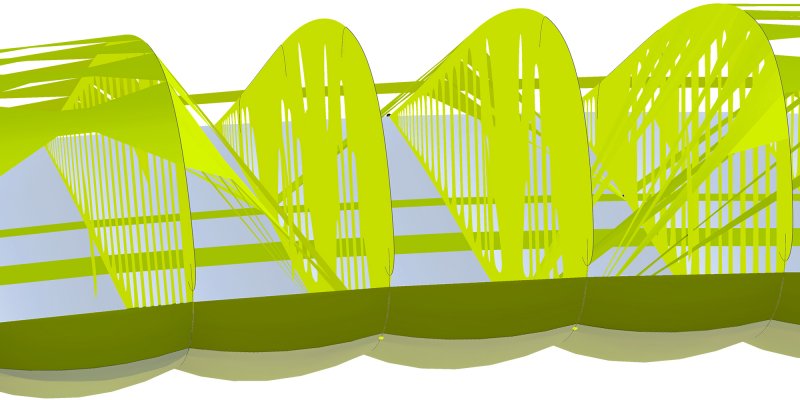 Weight-optimised ribs
We have maintained the strength and rigidity of the ribs while removing unnecessary material. This means less weight for no increase in cost or reduction in strength of the wing. The hole positioning and size depends on the loads taken locally by the sail, and it is thanks to recent developments in our software that it is now possible to accurately calculate this.